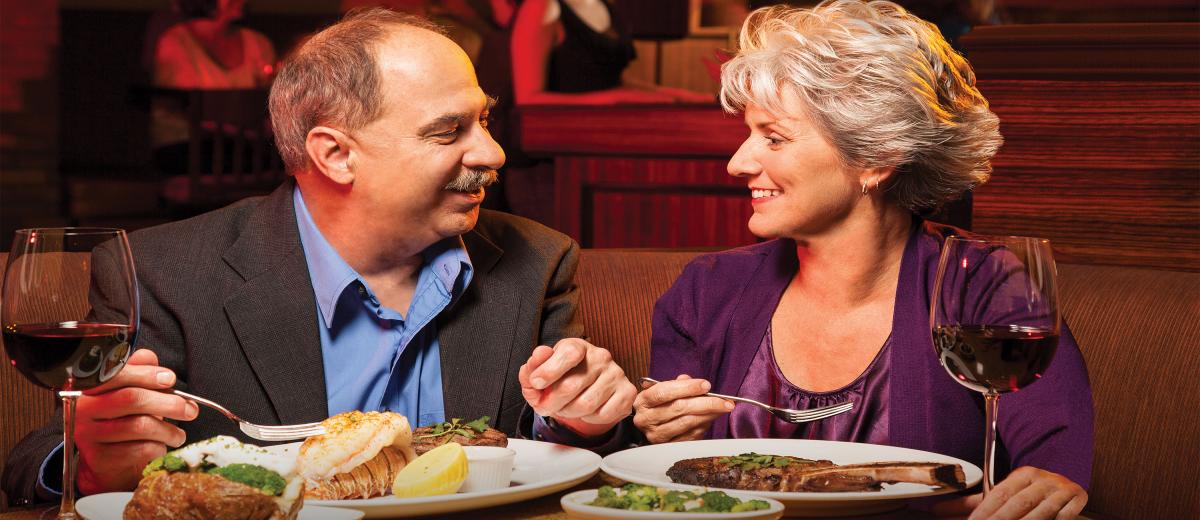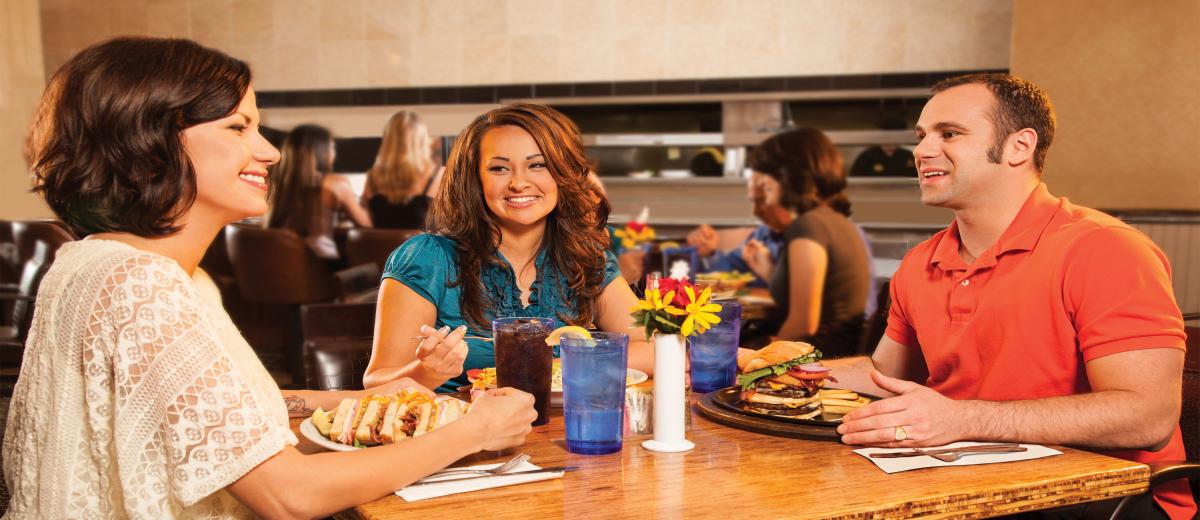 Stockman's Steakhouse at Pahrump Nugget

Stockman's Steakhouse is the perfect venue for any special occasion; Valentine's Day, Mother's Day, New Year's Eve, date night, you name it. Our award-winning steakhouse was voted best steakhouse in Nevada magazine. All of our steaks are USDA choice or higher. Indulge yourself with one of our signature cocktails or a glass off our eclectic wine list.

Call 775.751.6500 ext 6031 to reserve your table today.

Open Wed & Thur: 4pm - 9pm | Fri & Sat: 4pm - 10pm | Sun: 4pm - 9pm

Golden Harvest Cafe at Pahrump Nugget

Feed your appetite at the Golden Harvest Café. Open seven days a week you can enjoy everything from breakfast to burgers to late-night dining. With options available for dine-in or take out the Golden Harvest Café has some of the best deals in town.

Open Sun - Thu: 6am - 9pm | Fri & Sat: 6am - 10pm

Capriotti's at Pahrump Nugget

Experience rich flavors and big sandwiches in an on-the-go style with the Capriotti's Sandwich Shop. Located on the Pahrump Nugget Casino Floor, Next to Golden Harvest Café.

Open Mon - Thu 10am - 8pm | Fri & Sat 10am - 9pm | Sun 11am - 6pm


Slices & Scoops at Gold Town Casino

Get your Big Slice on with Slices and Scoops!
Offering a Variety of Pizzas, custom and premade, from classic pepperoni, to chef's experimental!
Try 8 amazing flavors of hand-scooped ice cream, in cones, cups, shakes and malts
Get a different deli taste with our Chef-Tested Sandwich subs, made perfectly to match your tastebuds!

A perfect lunch or dinner outing for you and your friends!

Open Every Day 11am - 8pm

Mister Tater's at Gold Town Casino

COMING SOON

Get Ready for A Grand Opening of Even Grander Spuds!

Café at Lakeside Casino

Our menu at Lakeside Café is designed with our guests in mind. Our guests can enjoy everything from breakfast to specialty pizza. With options available for dine-in or take out the Lakeside Café has something for everyone to enjoy.

Open Sun - Thu: 8am - 7pm | Fri & Sat: 8am - 8pm

Gold Bar at Pahrump Nugget

With 37 gaming machines the Gold Bar is the perfect place to play a hand of poker while watching your favorite sports teams. Open 24/7 it offers a variety of drink specials and beers on tap for you to enjoy.

Water Rock Bar at Gold Town Casino

The Water Rock Bar is a true saloon style bar, open 24/7 with 40 gaming machines featuring keno, video poker, video blackjack and video reels. Enjoy your sports games here too, with newly installed 40inch Plasma TVs located around the whole bar.

Dockside Bar at Lakeside Casino

Open 24 hours a day, seven days a week. The Dockside bar is a full service bar that hosts all the gaming action in a relaxing environment. Sit back, relax and enjoy the best games year round on our nine flat screen TVs.